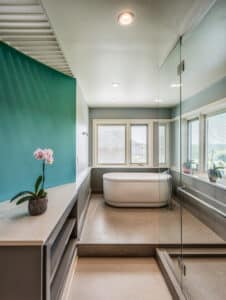 Architectural services at PRP Architects in Lexington, Kentucky include concept design development, preparation of construction documents, and construction administration.  PRP provides a wide variety of services including:
Feasibility Studies

Architectural Site Plans

Architectural Programming

Project Inception

Project Management

Schematic Design

Design Development 

Construction Documents 

Bidding 

Contract Administration

Interior Design

Renderings

Color Consultation

Design Consultation

Sustainable Design
PRP Architects is a firm of experienced professionals offering comprehensive services in architecture, residential design, commercial design, environmental design, sustainable design, custom residential architecture and more. Our uniqueness is found in our approach to serving the people and the communities in which we live with comprehensive, multi-disciplinary services, accurate scope of work and a passion for listening. We understand that great design is only one component of a project's success and strive to deliver high-quality, value-based, and timely service for projects both large and small.
At PRP Architects, planning is a balancing act between the physical, cultural, historical and economic impacts on a community. We have the expertise and creativity necessary to manage these often-divergent interests while creating comprehensive solutions for both public and private clients.  Our people are our greatest asset.  PRP success is made possible by our knowledgeable and dedicated team.  Our clients' markets are changing every day, and they need a firm that can achieve their goals.  We know that understanding our clients is essential to smart and sustainable architecture and design.  Serving Lexington, Kentucky and beyond, PRP manages the architectural design process from concept to completion as your turnkey design solutions team.
When you need dependable architectural services, turn to PRP Architects.  Since inception, PRP has been providing cost-efficient solutions to the property design and construction challenges of our clients. When you work with us, you can be sure that we will assist you every step of the way to achieve the best outcome for your project.  We bring our clients' visions to life at PRP Architects by offering an integrated spectrum of design and architecture disciplines.  Our versatile team is able to deliver truly extraordinary places to the organizations, communities and people with whom we work.  Each new opportunity for PRP is met with enthusiasm, focus, broad thinking and critical attention to detail. We love design that's inspired and creative, but we also know how it should be built. Regardless of the project, PRP brings different types of designs to reality at the highest level.
PRP Architects understands that our clients are integral and essential members of the project team.  We welcome and encourage their involvement through a collaborative process focused on strong communications, design excellence, budget and schedule compliance and sound technical execution.  We are creators, collaborators and problem solvers. At PRP, we live and breathe in the details, from the artfully crafted architectural elements to the intuitive placement of lifestyle essentials for effortless daily living. We are a passionate team of design experts who will guide you along a unique path to produce your vision for a truly extraordinary home. As problem solvers, we listen to your needs and bring your vision to life at PRP Architects in Lexington, Kentucky.  We offer comprehensive architectural services that cover all phases of a project.  To learn more about PRP Architects, call us at (859) 268-1720.