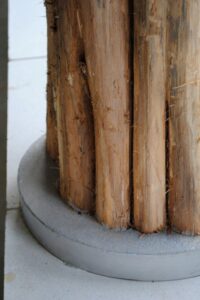 PRP Architects exemplifies collaborative design.  Knowledge, experience and creativity are qualities that define PRP Architects, located in Lexington, Kentucky and serving clients throughout the region. Collaborative design means collaboration by various participants.  It looks at how the design process can be improved, working together to enhance each participant's contribution to the design. Architecture and design are certainly no exception to the need to collaborate. 
Collaborative design at PRP Architects is a process in which different people with different skill sets come together to share the entire workload of a project with an aim to achieve better results with profound impact.  Collaborative design is a multi-staged, user designed process which consists of planning and strategy formed by feedback.  PRP has seven phases, all of which may not apply to certain projects:
As Built

Schematic Design

Design Development

Construction Documents

Bid & Negotiation

Construction Documents | Phase II 

Construction Administration Phase 
PRP Architects has a successful track record of transforming the client's vision into a timeless and elegant residence in a wide variety of architectural styles.  PRP Architects was founded by brothers Clive and Graham Pohl along with architect Krisia Rosa.  They envisioned an architectural firm based on teamwork, exceptional client service and innovative, quality design. Since Graham Pohl and Krisia Rosa's retirement and the additions of Justin Ostrander and Romana Kalova, PRP Architects has continued to build a solid foundation of design excellence, community service and environmental stewardship.  
Collaborative design has made it easier, more inclusive and accessible to share information across varying platforms.  At PRP Architects, we listen carefully to our client's needs, then combine our creative energy and organizational skills to realize their vision. Since our inception, we've discovered that the best projects have always been a result of positive collaboration between great clients and our team. Arguably the main benefit of using collaborative design is keeping the team on the same page from the moment a project kicks off right until completion of the project.  Rather than spending time in endless meetings, disjointed email threads and disagreements, collaborative design helps us focus on granular issues within a project.
PRP Architects delivers architectural excellence in form, function and vision, down to the smallest detail.  We listen, learn and build lasting relationships.  We gather insights, uncover needs and gain inspirations.  We provide innovative, cost-effective and sustainable design solutions to our growing list of clientele. Our constant focus is always on providing value on every project we undertake.  We recognize that you place your trust in us to advise, create and deliver the best solutions for the assignment you entrust to us. 
Our experienced and talented architects and designers at PRP Architects use the most advanced BIM/REVIT design technology.  We have extensive knowledge about the latest building regulations, market trends and building design products. We lead our clients through the rigors of the design, permitting and building process, always protecting their best interests.  When it comes to collaborative design, we'll guide you along a unique path to create your vision.  As problem solvers, we listen to our clients' needs and bring their vision to life at PRP Architects in Lexington, Kentucky.  
To learn more about PRP Architects, call us at (859) 268-1720.