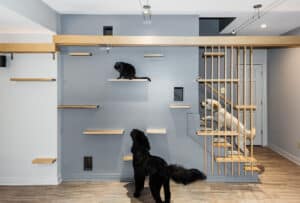 PRP Architects is a fully licensed and insured architecture and design firm based in Lexington, Kentucky.  We specialize in custom architectural design but also work on commercial projects. Working with clients to deliver the quality architectural services that lead to beautiful homes and communities, especially our own community, is our goal.
PRP experience includes:
​Custom Homes

Historic Overlay and Preservation Design

Development Homes / Multifamily Design

Home Additions 

Interior Design Services
When it comes to custom architectural design, PRP Architects is the perfect choice to translate your unique lifestyle into a functioning work of art.  At PRP, we believe custom architectural design is a true collaboration between client and architect.  We have an exceptionally personalized design process that assures the results match your vision.
PRP Architects can bring your vision to life in any architectural style. Our design process ensures that we learn everything about how you live your day-to-day and how you would like your home to function for you. The end result is a space that achieves all of your goals and represents your own unique aesthetic.  Our experience reaches past the residential into commercial design. We can also create a beautiful space for any business, something that is both unique in style and function. Whether your style is traditional, transitional, modern or contemporary, PRP Architects makes it easy to custom design your home your way.  
Custom architectural design begins with a plan developed through an understanding of the client's objectives, lifestyle and unique expectations. The client's vision is implemented into a plan with architectural style and details guided by our unequalled PRP expertise in custom architectural design. Both hand drawn concept sketches and computer generated drawings are used to communicate and demonstrate the plan during the design phase. Using state-of-the-art software, three-dimensional drawings are also developed to allow the client to visualize key aspects of the plan throughout the entire project.  At PRP Architects, we have a successful track record of transforming the client's vision into a wide variety of architectural styles.
Our team at PRP Architects has the experience to relieve your anxieties and simplify the process, so you can take that next step you've always wanted with confidence.  PRP knows that it's important for you to get your project right with someone you trust. We'll not only work together to design your vision – we'll help turn it into a reality.  PRP Architects is one of the most recognized design firms in Lexington.  Our reputation has been built on performance, trust and, most importantly, creativity. We love what we do and are constantly looking for new sources of inspiration.  PRP has a reputation for pushing the envelope.  Anything is possible and nothing will stand between us while bringing your dream to life!
From our experience spanning three decades, the sooner we get together, the better.  We listen. We hear. We respond. Our process at PRP is designed to make the journey a pleasure and your custom architectural design a dream come true.  We design architecture, inspired by the vision of clients, with utmost quality. Our work results in a high-end home or building our clients are proud to own.  As problem solvers, we listen to our clients' needs and bring your vision to life.  To learn more about PRP Architects, located in Lexington, KY, call us at (859) 268-1720.