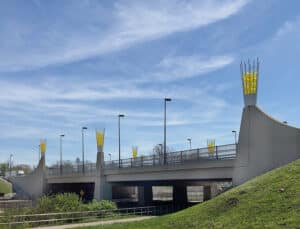 At PRP Architects, design consultation is a time for us to listen to whatever challenges you are having with your existing space.  It's a time to learn more about your vision for the space, how you'd like to use it and how you'd like to feel in the space.  It is the time for you as the client to be open and honest about your own grand visions for your home, without fear of the expense or other factors not yet determined.  We take a tour of your home and ask questions about what is working for you in each space and what's not working. We then focus on the areas that you want to address for the scope of work we are about to embark upon. 
Design consultation is all about grand ideas, ideas that we willingly give to clients because that is a part of the value we bring.  At PRP, we like to cover things like the way the space will layout, the best materials to best showcase the space and other architectural elements.  We are typically designing something unique for our clients.  This is why a design plan has to be developed later to address unique client needs. We may show you examples from our portfolio of a similar project or feature, or show you any ideas we have curated to help you visualize what we have in mind.  Typically, we are designing something unique for our clients.  This is why a design plan has to be developed after consultation to address all unique needs.
At PRP Architects, we collaborate with you to understand your design objectives, budget, aesthetic and material preferences. After visiting your project site, we'll be able to fully understand and visualize site views, opportunities and constraints.  We will then create a design that maximizes the advantages of your site, deals with its challenges and complies with the regulations that affect your property.  PRP has a strong reputation for outstanding design quality, excellent technical drawings, and superior service developed over our 30-year history. 
Great design is intuitive, practical and timeless. It makes a difference. At PRP Architects, we have an uncompromising commitment to great design.  We create uniquely streamlined spaces that support your lifestyle. From the smallest detail to the grandest, we design for a better quality of life. We appreciate great design for both its beauty and function.  We are committed to a seamless client experience. Our track record is that of excellence, successful execution and repeat clients.
PRP Architects in Lexington, Kentucky is not your typical architectural firm.  For over 30 years, PRP has found that careful listening and collaboration create the most original yet timeless and authentic interiors and exteriors.  Not only can PRP Architects make your vision work, we'll also suggest additional design options.  Some options can create cost savings due to construction techniques or material selections.  We take into consideration all the elements of your specific site and your family's lifestyle.  Our goal at PRP is to make your custom design home an expression of your dreams and your lifestyle. 
We listen. We hear. We respond. Our process at PRP is designed to make the journey a pleasure and your project a dream come true.  We're inspired by the vision of our clients.  As problem solvers, we listen to our clients' needs and bring your vision to life.  To learn more about PRP Architects, located in Lexington, KY, call us at (859) 268-1720.